There are many tactics to create the best SEO content. One of the best strategies for SEO is the broken pages link-building technique. Links that lead a user to a page that doesn't exist are called broken links. The pages that don't exist are called broken pages. These are the basic things you need to know before learning the broken pages link-building technique. Check how-do-404-errors-hurt-your-seo for more information on how the existence of broken pages on a website might hurt SEO.
What is broken pages link-building?
Before teaching you the broken pages link-building technique, you must know what broken pages link-building is. Let's make it clear to you. It's not like only you get benefits from this link building. The webmaster who links to your website is also benefitted. We've already told you to check out the article on how 404 errors hurt SEO.
Suppose you are the webmaster and you figured out there are some broken pages on your website. What would you do? You would definitely want to replace the broken links with valuable ones. Would you want to disappoint your visitors by keeping those links to nowhere?
Why are broken pages link-building worth it?
What happens when you apply the broken pages link-building technique? People who visit your website find leads to valuable resources. They might end up leaving a positive review for that. Isn't that great for your ranking? By creating links to external resources, you also help those websites higher link value which is one of the most important tactics for SEO. Now, which webmaster do you want to be? The one who provides the links or the one who takes?
That was a whole lot of discussion. Now it's time for you to know the techniques! Broken page link-building is not an easy task if you don't know the appropriate method. This article has been written to make the task easier for you. Keep reading and everything will be clear to you!
There are two main tactics of broken pages link-building technique-
Link reclamation
Finding websites with lots of broken backlinks and reaching out to the webmasters offering them to use the links to your website.
2 best broken pages link-building technique
STEP 1 LINK RECLAMATION
Link reclamation is one of the best tactics of broken pages link building. It is an effective step for your SEO. It might sound complicated if you cant figure out how to do it. But don't worry! It's not as intimidating as it might sound to you. First, you must learn whats link reclamation is. The process of retrieving the link value of your website is called link reclamation.
How is link reclamation done? Fix the broken internal links at first. Create relevant content and replace the broken internal links on your website. There are paid, as well as, free tools to check broken links on your own site. Instant Backlink Explorer you can use to find all the broken links existing on your website. Then you can figure out the broken links and update them or replace them with new ones.
Then search for external backlinks. That is find links on other websites that lead to your website. You might use Ahrefs Site Explorer or Free Backlink Checker. After finding out the external backlinks find the webmasters and ask them to replace the URLs with the ones you will provide them. The Broken Link Checker is a dead link checker which you can use. It's free and easy to use.
This broken pages link-building technique will help you figure out all the broken links on your site. Once you figure them out you can deal with them easily. You can either update the URL, change it or even remove it if it's no longer useful.
Link reclamation will help-
Reclaiming your sites link value
making your website more available in search results
improving SEO
STEP 2 FINDING BROKEN BACKLINKS ON OTHER WEBSITES
First, find out the websites with tons of backlinks. Why? Because it is more likely to find broken pages on websites with tons of backlinks. This is such a broken pages link-building technique that brings you traffic. All you need to do is suggest the webmaster use the link to any of the amazing content on your website. Creating backlinks to an informative page is far better than having broken backlinks. So, the webmaster will not refuse to link to your site if the landing page of the link is relevant.
Backlink Analytics is the best option to look for broken links on competitor's websites. Follow these steps to find all the broken backlinks on your competitor's websites-
Knowing who your competitors' is a part of the broken pages link-building technique. For that you must open the competitors' tab after entering the domain in the search bar. Then you will see a list of competitors.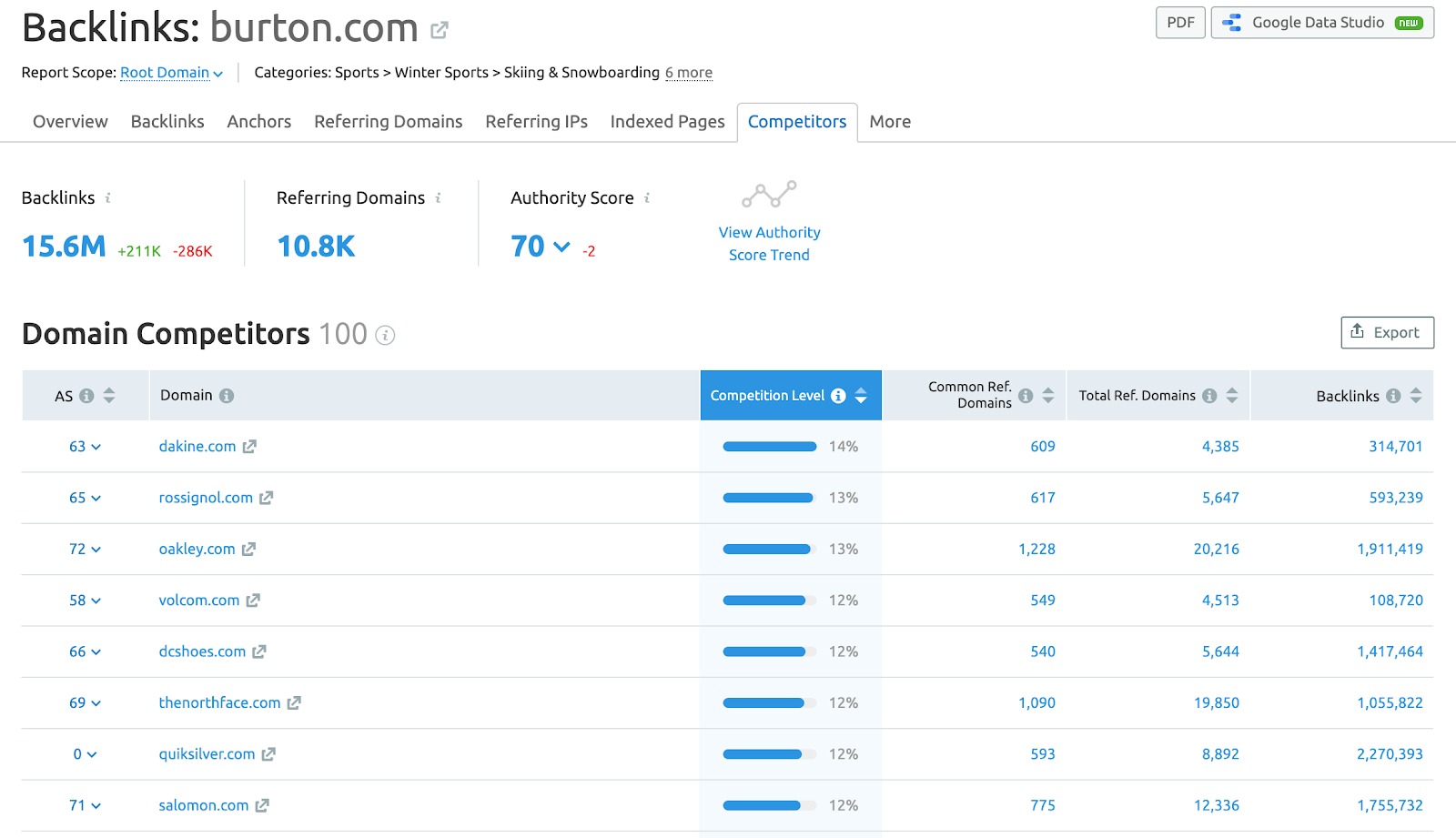 Now, you can find the error codes related to the links the competitors website. You need to click on the Target URL Page option. Here you will find all the backlinks leading to a 404 page on your competitors website.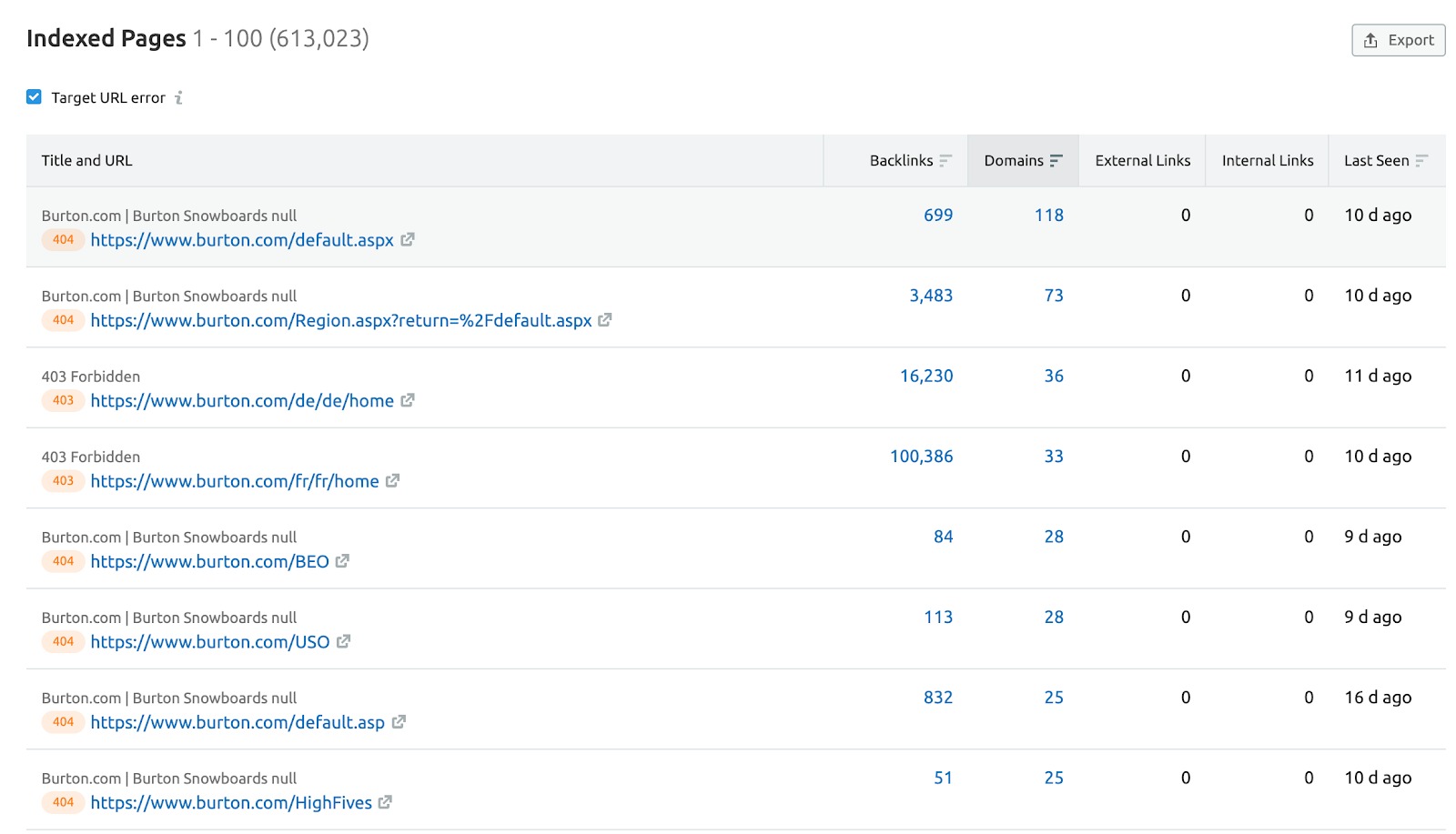 3. Start the Link Building Tool campaign to upload a list of broken links leading to the competitor's website. Then click the add mailbox button to add your email.
4. Finally, go for the Inprogress tab and click on the contact button. Now you can send a customized email to the owners of the websites having the broken links. This is the last but the most important broken pages link-building technique.
You got to send an outreach email to the owner of the website where you found the broken link. You must explain precisely where the link goes. You need to give a good reason to the web owner to use your link as a backlink on his site. Tell him how he'll be benefitted. Also, let him know your interests.
Here's how you can write one-
This broken pages link-building technique lets a webmaster know where his broken pages are. It also helps you gain your interest. By doing this you are driving more traffic to your website, as well as, helping your client. I hope you understood the whole process. Don't forget to leave a review.